The Process
ESG specializes in resume design collaboration. We can help you create a resume that will define your brand, market your achievements and get you noticed. Working with you directly over the phone and via email; we will learn more about you as a person and your career accomplishments. Using successful techniques through a partnership that offers over 25 years of experience, ESG will walk you through the reality of branding yourself, the importance of technical writing and the hiring process that you must tackle to get noticed. ESG knows what will set you apart from the crowd during the initial screening process.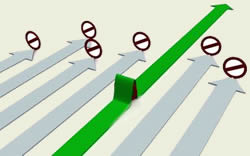 After we receive your current resume, we will rework it in a way that makes sense to the reader and is aesthetically pleasing - which typically leaves quite a number of holes in the document. This initial, gratis resume will be returned to you along with a contract and invoice. Once the agreement is returned and invoice remitted, we will schedule time to speak more in detail about your background, career goals and discuss the things you've already accomplished to set yourself apart.
The Difference
As you're looking at colleagues who also write, edit, or create resumes (which we hope you do.), you'll find there are all kinds of writers. What you might find with others, which you will not find with ESG, is a form or questionnaire to fill out from which your resume is written. In line with that, you also won't find a $50 resume with ESG, because we will take the time that is needed to best represent you on paper, sharing information, thoughts, and drafts until you're satisfied. Many clients become future colleagues and friends because they feel valued in this process and empowered to recognize all the tremendous achievements they've had across their careers.
Sample Resumes
Although your resume will focus on your accomplishments, a standard style is currently used and acceptable among HR professionals and executive recruiters. The following will give you a feel for the quality of work provided by Executive Search Group.
Fee Schedule
Following the initial resume review, you will be quoted an all-inclusive fee for resume design. All resumes are delivered in ASCII, Word, and PDF and packages include the resume, cover letter, and one-hour consultation.
| | |
| --- | --- |
| Client Position Level | Candidate Service Fee |
| Resume: Entry-Level Candidate | $300.00 |
| Resume: Mid-Level Candidate | $500.00 |
| Resume: Director-Level Candidate | $700.00 |
| Resume: C-Level Candidate | $900.00 |
Services may be tax deductible if you itemize your return; please consult with your tax advisor.
If you have questions regarding our resume design services please contact Jack Daly at (404) 497-9494 ext. 225 or email jack@executivesearchgroup.biz.